Public Transport
Buse Services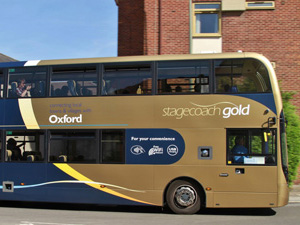 Stagecoach - S8 / NS8
Stagecoach provides a regular service from the Ashfields Lane (A338) and Black Horse (East Hanney) bus stops to Wantage, Grove, Marcham, Abingdon, Bagley Wood, New Hinksey and Oxford. A late night service is also available running until the early hours of the morning (NS8 - see the timetables link below).
Check the S8/NS8 timetables for more details.
Stagecoach - S9
Stagecoach also operates a regular service from the Ashfields Lane (East Hanney - A338) bus stop to Wantage, Grove, Cumnor, North Hinksey and Oxford. There is also a single morning express service to Oxford (X9) that does not stop at Cumnor and North Hinksey.
Check the S9 timetables for more details.
Oxfordshire County Council - A1
This service has now been withdrawn. West Hanney Parish Council is currently investigating options for funding to re-instate the service.
Train Service
Nearest Mainline Station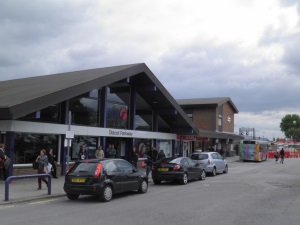 Didcot Parkway is the nearest mainline station approximately 8 miles from The Hanneys. There is a fast service to London Paddington several times an hour at peak times which takes approximately 45-50 minutes. Reading is about 15 minutes away and Oxford is about 20 minutes. There are also services to Bristol, Swindon, Cardiff, Devon and the West Country. The station has several large car parks and costs about £6 per day to park.
Taxi Services
Hanney
Busford Cars - Taxi company based in Hanney. All airports covered.
Contact them on 07496 696770 or visit www.busfordscars.co.uk or email busfords@gmail.com.
Wantage
Webb's of Wantage - 4, 7 and 8 seaters available + wheelchair access.
Contact them on 07881 647777 or visit the Webb's of Wantage website for more information.
Didcot
Pryors - Executive Car and Taxi Services.
Contact them on 01235 812345 or visit the Pryors website for further details.