About The Hanney Villages
East and West Hanney are often referred to as 'The Hanneys' in part due to their very close proximity; they are separated by only one field. They have formerly been known as 'island villages' as historically they have been surrounded by marshland, evidenced by the causeway joining the two villages and the Old English 'ey' ending their name.

The Hanneys, formerly part of Berkshire, are now located centrally in The Vale of White Horse district, in the county of Oxfordshire and near the towns of Abingdon and Wantage. The population of West Hanney according to the 2011 census was 490 and for East Hanney 748.
The villages boast an impressive village hall, a community-run shop, a good primary school, two churches, a Royal British Legion club, a pre-school, two public houses (The Black Horse and The Plough Inn), an Italian restaurant (La Fontana) and an Indian restaurant (Hanney Spice). It is an active community with numerous clubs, groups and organised activities; the annual Michaelmas Fayre being a great example.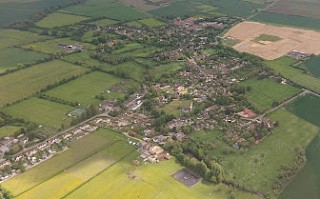 There is a monthly newsletter, Hanney News, which is distributed to residents of East and West Hanney. These can be viewed on this website.
There is a wealth of history relating to the villages, so of which can be found here.