St James the Great Church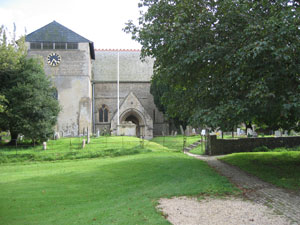 A family friendly service commences at 9:30am on the first, second, third and fifth sunday of each month. Coffee and squash (for the children) are available after the services.
Choir practice takes place each Monday staring at 6:45pm (Youth) andf 7:15pm (Adult). Bell ringing practice is
on Wednesdays from 7:30pm - 9:30pm. Beginners are welcome.
For more about the church and its history visit this page.
Clergyman
Reverend John Durant - t 01235 766484 e vicar@valebenefice.org.uk
Associate Minister
Reverend David Payne - t 01235 868381 e associateminister@valebenefice.org.uk
Church Wardens
Stuart Cakebread - t 01235 868590 e cakebread@btinternet.org.uk
Chris Reason - t 01235 868375 e chris_reason_hanney@hotmail.com
For more information please visit A Church Near You.