Hanney Cricket Club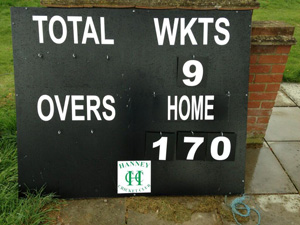 For many years Hanney has had a cricket club, running two sides and playing league cricket. Unfortunately, for a number of reasons support has dwindled and the club has effectively dormant.
However a number of enthusiastic people are attempting to resurrect the club with the intention of starting with a few friendly matches. All ages and abilities are welcome and there is no committment to attend every match.
If you are interested in finding out more, please email David Johns.