Hanney History Group
2019-20 Programme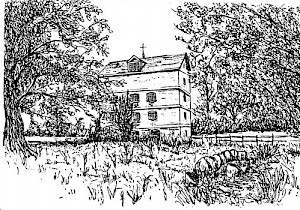 The Hanney History Group offers a wide range of talks and visits for anyone interested in the past of Oxfordshire and the Vale of the White Horse. The group meets at 8:00pm on the fourth Tuesday of every month from September to May in the Old Hanney Room of the Hanney War Memorial Hall. New members and visitors are always very welcome. A summary of the varied programme for Autumn 2019 to Spring 2020 is provided below.
Tuesday, 24th September 2019
Jack of Newbury – Cloth industry entrepreneur
Speaker: David Peacock

Tuesday, 22nd October 2019
Radcot – Thames highway, hub, port and battleground
Speaker: Bill Orson

Tuesday, 26th November 2019
Chilterns at Work – the extent of past industries
Speaker: Jill Eyers

Wednesday, 29th January 2020
A History of the Berks and Wilts Canal
Speaker: Martin Buckland

Tuesday, 25th February, 2020
A History of Witney Blankets
Speaker: Keith Crawford

Tuesday, 24th March 2020
Hanney Characters through the ages
Speaker: Andy Robertson

Tuesday, 28th April 2020
Steam and Steel in the Vale – tramway & industry
Speaker: Tony Hadland

Tuesday, 26th May 2020
Oxfordshire and the Spanish Civil War 1936-39
Speaker: Liz Woolley
Membership costs £12.00 (7 evenings). The cost for visitors per talk is £3.00. Summer visits are charged at small extra cost.
Contact Us
For further details on any of the above items please contact Bill Orson by telephone on 01235 868859, via email or visit the Hanney History Group's dedicated website.
See the right-hand panel for A Brief History of the Hanney Villages, under the Village History Related Articles section.