Hanney History Group
2018-19 Programme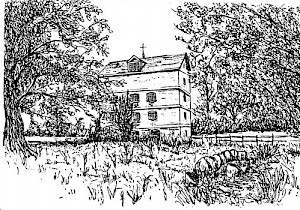 The Hanney History Group offers a wide range of talks and visits for anyone interested in the past of Oxfordshire and the Vale of the White Horse. The group meets at 8:00pm on the fourth Tuesday of every month from September to May in the Old Hanney Room of the Hanney War Memorial Hall. New members and visitors are always very welcome. A summary of the varied programme for Autumn 2018 to Spring 2019 is provided below.
Tuesday, 25th September 2018
Farming and Philanthropy: The early years of Lockinge Estate
Speaker: Christine Wardingley

Tuesday, 23rd October 2018
Recent Archaeology in and around Hanney
Speaker: Paul Sayers

Tuesday, 27th November 2018
Scandals in High Society Oxfordshire
Speaker: Julie Ann Godson

Tuesday, 22nd January 2019
Casting Metal: The Story of Local Iron Foundries
Speaker: Jim Birch

Tuesday, 26th February 27th, 2019
Roman Hanney?
Speaker: William Wintle

Tuesday, 26th March 2019
A Literary Tour of Oxford's Waterways
Speaker: Mark Davies

Tuesday, 23rd April 2019
Oxfordshire Finds from the Portable Antiquities Scheme
Speaker: Anni Byard

Tuesday, 28th May 2019
The Vale of the White Horse: A vital Civil War Corridor?
Speaker: Becky Hogben
Membership costs £12.00 (7 evenings). The cost for visitors per talk is £3.00. Summer visits are charged at group cost price.
Contact Us
For further details on any of the above items please contact Bill Orson on 01235 868859 or via email. See below for A Brief History of the Hanney Villages.